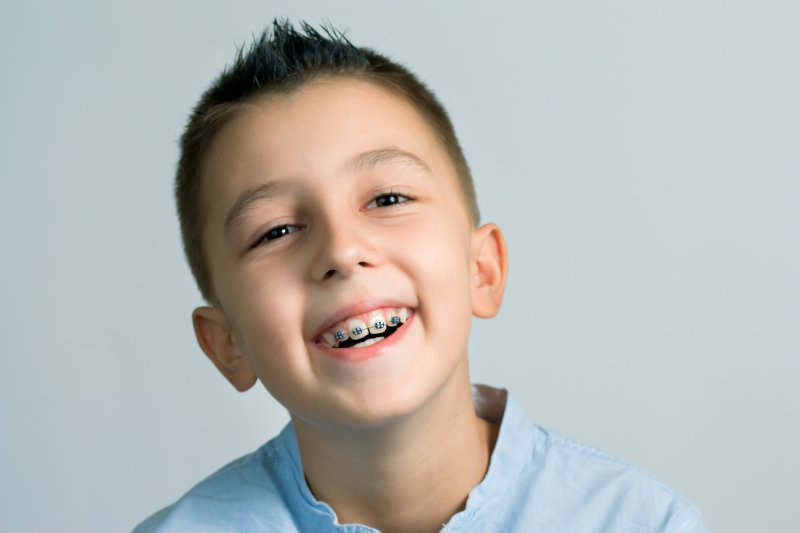 As your child starts wearing metal braces, they may feel excited about doing so. After all, the appliance will help their teeth look so much better! That said, this orthodontic journey will require some dietary changes. Your youngster's braces might break or fail otherwise. Thankfully, your local orthodontist can explain how to proceed. To that end, here's a summary of lunch-friendly foods to pack for kids who have braces.
Why Some Foods are a No-Go for Braces
Braces are, in fact, surprisingly fragile. Eating the wrong thing will cause them to suffer problems. That being the case, a child wearing them will want to avoid hard, crunchy, or sticky foods.
You see, these items can mess up braces' brackets and wires. For example, hard stuff like raw veggies, pretzels, and jawbreakers can break or loosen them. On the other hand, chewy or sticky foods – gum, caramels, softer meats, etc. – may tug on them until they snap out of place. Either way, your child may delay their treatment plan and need emergency orthodontic work.
Lunch-Friendly Foods for Kids with Braces
Of course, having braces doesn't mean your child can't eat a good lunch. There are various healthy, nutrient-dense foods they're free to have. Some you should consider are:
Lean proteins – tuna, chicken, lunch meats, etc.
Egg salad or soft-boiled eggs
Peanut butter & jelly sandwiches
Applesauce
Yogurts or puddings
Avocados
Sliced bananas with smooth nut butter
These choices are high in protein and easy to chew with braces. They're thus a win-win!
Caring for Braces at School
Whatever they eat, having braces means your child must clean their teeth after each meal. (Not doing so can lead to oral health issues.) As such, you should also prepare them for when they have meals at school.
One option is to pack some braces must-haves for them to keep in their backpack or locker. These might include floss, a disposable toothbrush, and so on. That way, they'll be ready for quick teeth cleaning before the next class starts.
Still, your young one may want to avoid brushing their teeth over a public sink. The idea can sound awkward. In that case, suggest that they swish with some mini-mouthwash instead. This method is less conspicuous, and orthodontists can offer a good oral rinse brand.
Ultimately, time with metal braces goes more easily when a child eats the right foods. Therefore, use the examples listed above in your kid's meals for a while.
About the Practice
Dr. Alex Johnson Orthodontics is based in Palm Harbor, Florida. Led by Dr. Johnson, our practice offers orthodontic care that exceeds expectations. No matter your age, we offer various helpful procedures like metal braces, Invisalign aligners, retainers, and more. You can also trust us with sleep apnea treatment and specific orthodontic emergencies. For more information or to book a visit, reach us on our website or by phone at (727)-786-7550.