Traditional Braces – Palm Harbor, FL
Building a Better Smile with Braces
Dr. Alex Johnson has performed many different kinds of orthodontic treatment over the years, but at the end of the day, there are few that can match traditional braces when it comes to fixing a wide range of orthodontic complications. And with the advancements made in the last few decades, today's braces are much more comfortable and contribute to a more enjoyable orthodontic experience. Call us today to set up a consultation for yourself or your child to discuss treatment with traditional braces in Palm Harbor, FL.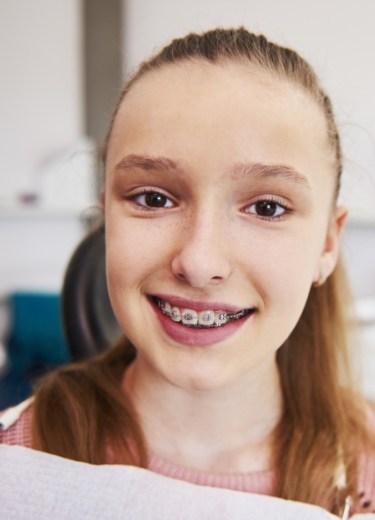 Why Choose Dr. Alex Johnson Orthodontics
for Traditional Braces?
Whole-Body Approach to Orthodontics
Time-Tested Techniques with Reliable Results
Boutique Orthodontic Office with Knowledgeable Staff
What Can Traditional Braces Correct?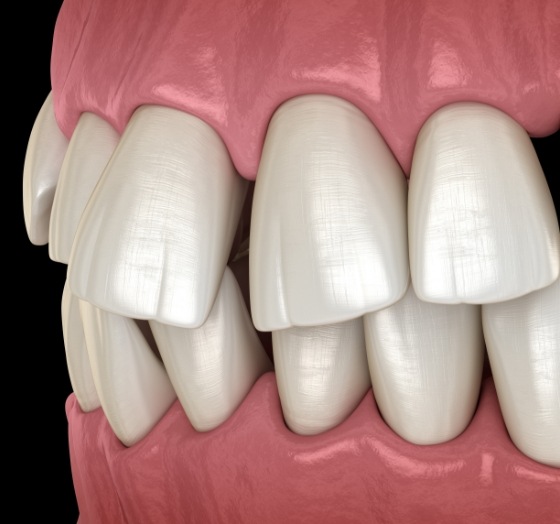 Traditional braces are useful for adjusting the teeth and jaws to make a wide variety of corrections. Common reasons to get braces include:
Fixing severely crooked or overcrowded teeth
Closing the gaps between teeth that are spaced too far apart
Correcting underbite, overbite, and crossbite so that the upper and lower jaws come together correctly
Finding relief from a TMJ disorder (as misaligned teeth can throw off the way the forces of your bite are redistributed throughout your mouth, putting strain on your jaw joints)
How Do Braces Work?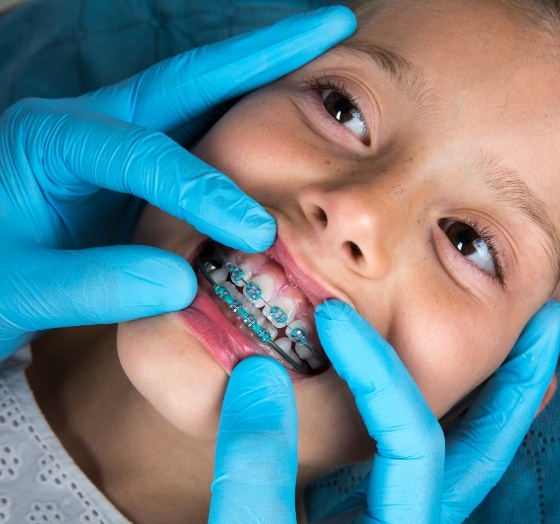 A series of brackets will be attached to the teeth. Each of these brackets will be connected by an archwire, which will be held in place by a series of elastics or rubber bands. Securing the archwire this way causes it to exert pressure on the teeth, slowly pushing them in a specific direction. Periodically, we'll adjust and tighten the braces so that they keep applying an appropriate amount of pressure. Eventually, the teeth will reach their ideal position and alignment.
Benefits of Braces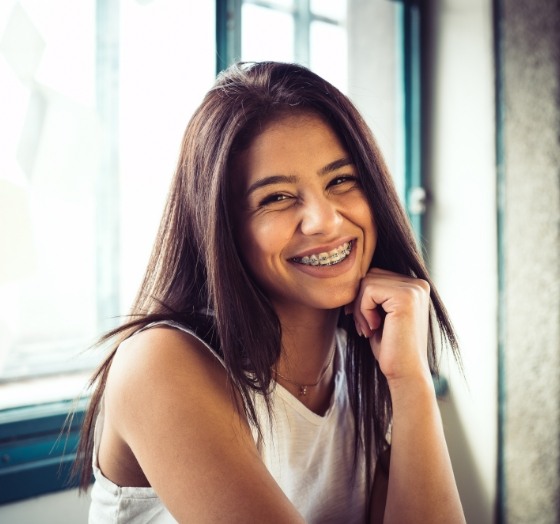 Improved Oral Health: Once the teeth have been straightened out by braces, it becomes easier to brush and floss properly to prevent gum disease and tooth decay.
Improved Digestion: Misaligned teeth and jaws can make it difficult to chew your food into easily digestible bits. Braces allow you to chew your food as thoroughly as you need to.
A Safer Smile: Protruding upper teeth are more vulnerable to being broken in accidents until they've been corrected with braces.
Improved Confidence: A straighter smile is one that you can be proud to let people see.
Who Can Wear Braces?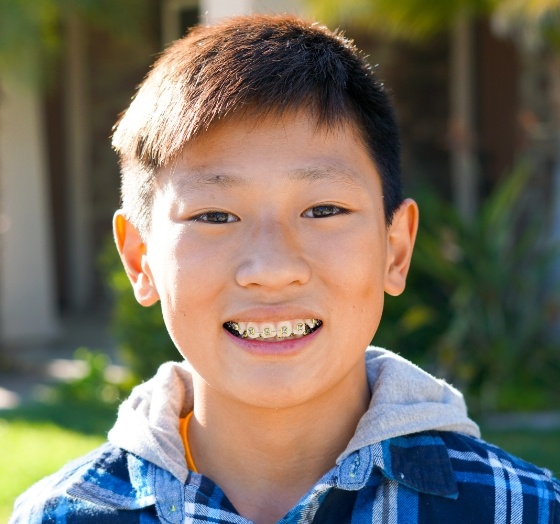 Naturally, you might think of getting braces for your children if you notice that they have crooked teeth, an overbite, or other common orthodontic issues that tend to make themselves known early in life. However, adults are often viable candidates for traditional orthodontics as well! It should be noted that the treatment will take a little longer since the jaw is fully developed and less susceptible to change, but the results will be no less dazzling for it.