Orthodontics
Done Differently
For over 30 years, my team and I have focused on not only straightening teeth, but improving our patients' overall well-being too. No two patients are alike, and we'll go the extra mile to develop a personalized treatment plan that exceeds expectations.

Alex J. Johnson, DMD., MS.
Palm Harbor's Orthodontist
Meet Dr. Johnson
From the first appointment, it will be clear that Dr. Johnson's innovative approach to orthodontic treatment is something special. He takes into account every part of a person – the mind, body, and spirit – when planning the care they need and deserve. At the end of your experience here, his ultimate goal is that you leave with an improved smile that leads to a happier, healthier life as well. Patients of all ages and whole families are welcome in his treatment chair, so don't hesitate to schedule an appointment soon!
Get to Know Dr. Johnson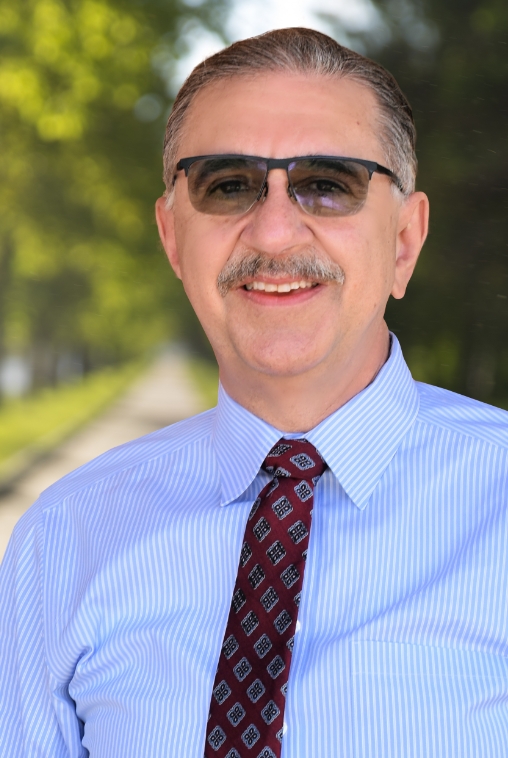 "The staff and Dr. Johnson are A++. My son has been coming here for several years from getting a palate expander to braces. Several times my son has needed unplanned visits and they always manage to squeeze him in. Highly recommend for anyone looking for Ortho!"
Derek A., Safety Harbor, FL
"The care my daughter has received from Dr. Alex and his staff is amazing. My daughter has autism. Her cross bite was significant. Not once has she fought going and her smile is beautiful! Thank you!"
Marie D., Palm Harbor, FL
"I was a patient at Dr. Alex Johnson, where I received the carriere, full braces, and the retainer treatment for my teeth. It was definitely worth it since Dr. Alex Johnson did an amazing job in fixing my teeth!!!"
Sana S., Clearwater, FL
"Dr. Johnson has provided orthodontic care for 4 of my children and has done a wonderful job for each of them. My family has been coming to his practice for over a decade and most, if not all of his staff is the same as when we began. This speaks to the stability and quality you can expect from Dr. Johnson."
Bill O., West Chase, FL
"Dr. Johnson is an outstanding Orthodontist. He and is staff are well trained and patient. The office is clean, organized and technologically advanced! If you or your family want a great experience I highly recommend, Dr. Johnson."
Lisa H., Oldsmar, FL
"I was a patient of Dr. Alex and he did a beautiful job. My daughter is now a patient of Dr. Alex and I wouldn't trust her smile with anyone else. I also love the fact that his practice is adjacent to our pediatric dentist, Dr. Maggie Davis. It makes it so easy when scheduling coinciding appointments."
Kristin A., Tarpon Springs, FL
Our Orthodontic Services
Ready for Your
Confident Smile?
An orthodontic journey can start at any stage of life, from young children in need of early intervention to older adults who are ready to pursue the straighter teeth of their dreams. At Dr. Alex Johnson Orthodontics, we've got all of the bases covered. Dr. Johnson will take the time to learn about you or your loved one's specific circumstances and then recommend possible options that are a good fit, whether that involves traditional braces, image-friendly clear aligners, or something entirely different.
Community Involvement
We Love Palm Harbor
Dr. Alex Johnson Orthodontics has been a part of the Palm Harbor community for decades now, and we're always looking for new ways to inspire smiles – both inside and outside of the orthodontic office. That's why our team regularly partners with local schools, the YMCA, and charitable events that help give back to those less fortunate.
Get Involved with Us