Nyce Smile Aligners – Palm Harbor, FL
Fast, Easy, & Invisible
Clear aligners have become an extremely popular orthodontic option over the past few decades, and it's easy to see why. Compared to metal braces, they are more comfortable, take less time, and they allow patients to maintain their daily appearance while refining their smiles. Dr. Johnson offers Invisalign as well as Nyce Smile Aligners in Palm Harbor, FL, which have their own unique advantages that you can learn more about below.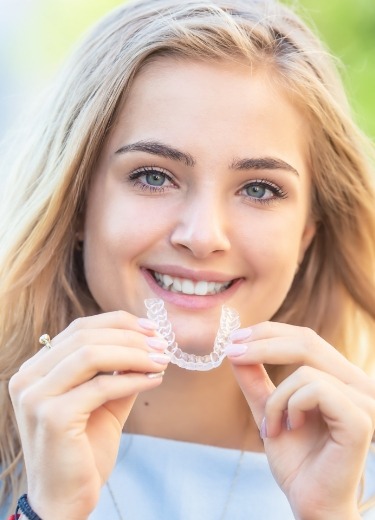 Why Choose Dr. Alex Johnson Orthodontics
for Nyce Smile Aligners?
Orthodontist with 3 Decades of Experience
Fewer Refinements = Faster Treatment
Takes Less Time Than Invisalign
How Nyce Smile Aligners Work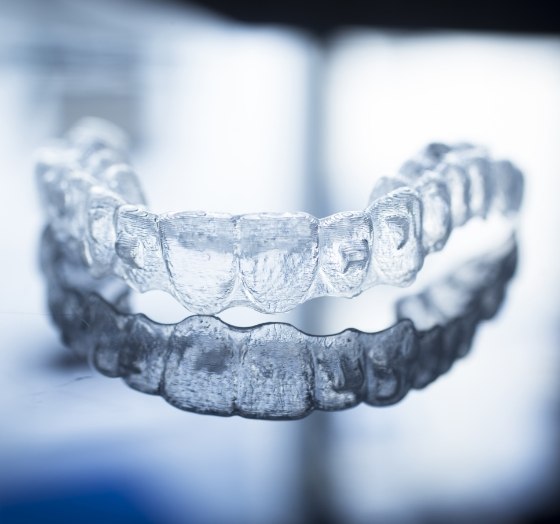 With Nyce Smile Aligners, a patient is given a series of clear plastic trays to wear over their teeth for 20-22 hours a day, and they apply pressure that slowly shifts them into their new, straighter position. The trays are designed using a digital scan of a patient's mouth that is inputted into sophisticated software that allows Dr. Johnson to put together the perfect treatment plan for each smile. After wearing one set of trays, a patient will switch to the next set, and they will occasionally return to our orthodontic office for a quick progress check.
Benefits of Nyce Smile Aligners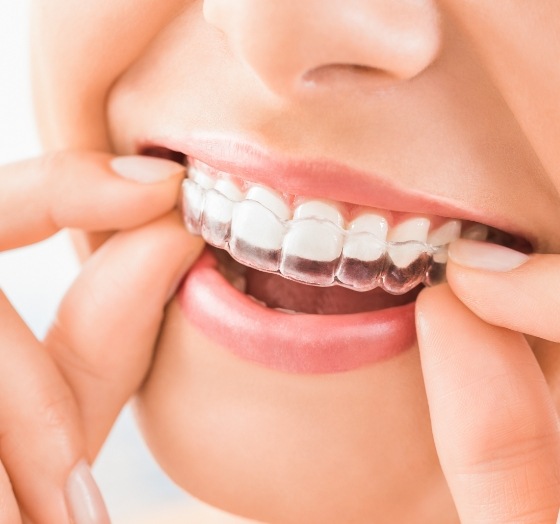 Nyce Smile Aligners enable a patient to undergo orthodontic treatment without having it be obvious every time they laugh or smile. To friends and coworkers, the trays are invisible, saving a patient from feeling self-conscious about their treatment. Thanks to the technology used to design Nyce Smile Aligners, it typically requires fewer adjustments compared to Invisalign, which has been shown to make the treatment up to 3 months faster.