Invisalign – Palm Harbor, FL
A Clearer Way to Create Smiles
For many adults and teens, the prospect of several months or even a couple of years wearing metal braces to work or school can be enough to discourage them from pursuing orthodontic treatment. With Invisalign, you will be able to maintain your current lifestyle and complete your treatment as discreetly as possible. Schedule a consultation with Dr. Johnson to discuss whether Invisalign in our Palm Harbor, FL orthodontic office is the best path to the beautiful smile that you deserve.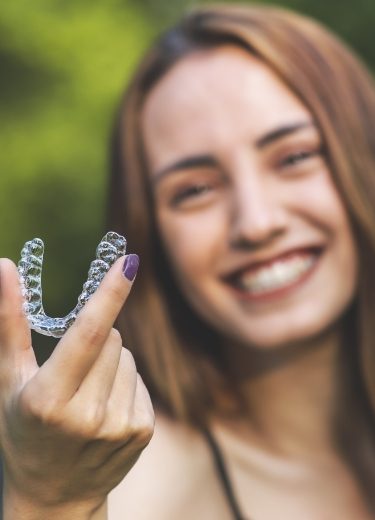 Why Choose Dr. Alex Johnson Orthodontics
for Invisalign?
Personalized Treatment for Teens and Adults
Holistic Orthodontic Philosophy
Orthodontist with 3 Decades of Experience
What is Invisalign?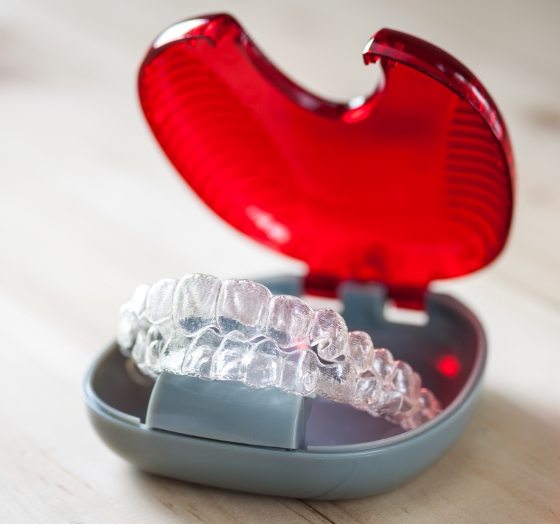 The Invisalign system uses the same basic method as traditional braces to adjust your smile: slowly and comfortably push the teeth into a better position. But instead of brackets and wires, a series of plastic aligners are used. Each aligner represents a different stage of the treatment plan. The plastic is so clear that no one will be able to tell that you are wearing them unless you tell them.
How Invisalign Works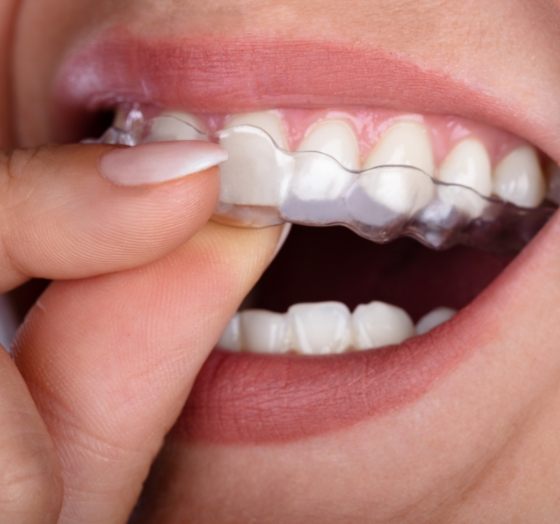 We'll take scans of your mouth so that the aligners can be customized to fit comfortably over your teeth and gums. Once the treatment begins, you'll wear each aligner for about two weeks at a time, taking them out only for meals and daily oral hygiene. You'll need to return to our orthodontic office every six weeks or so; this lets us confirm that everything's on track. The average treatment will take around 12 to 18 months depending on the number of aligners needed.
Benefits of Invisalign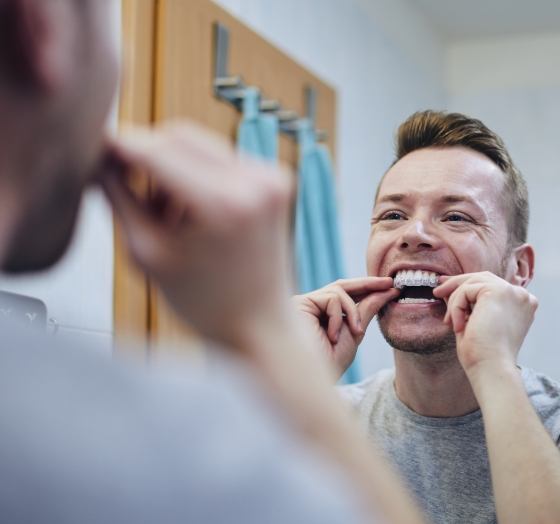 Invisalign is a much more image-friendly treatment compared to traditional orthodontics, allowing you to smile freely.
There are no diet restrictions; you simply remove the aligners whenever it's time to eat.
You'll be able to brush and floss without having to work around brackets and wires.
You'll spend less time at our orthodontic office, as there will be no uncomfortable adjustments to make.
Invisalign treatments tend to be completed in less time compared to traditional orthodontics.
How to Take Care of Invisalign Trays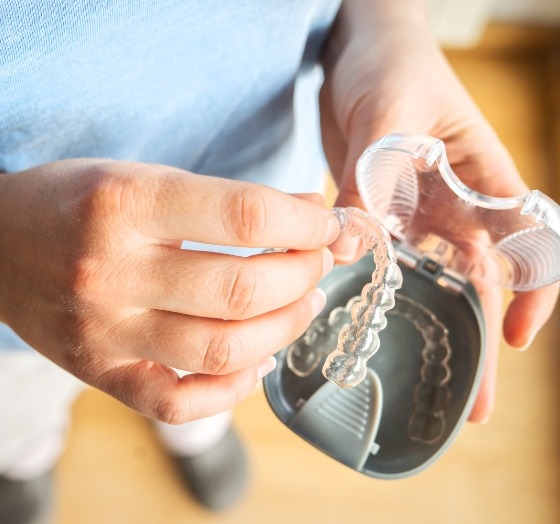 It's important to make sure that your Invisalign aligners stay clean. Make sure that you rinse with water every time you take the aligners out of your mouth to get rid of bacteria, saliva, and food particles that have built up on the teeth. Do not forget to regularly soak the aligners in a cleaning solution and brush them with a soft-bristled toothbrush. (Do not use toothpaste; it can end up scratching the plastic.)
Understanding the Cost of Invisalign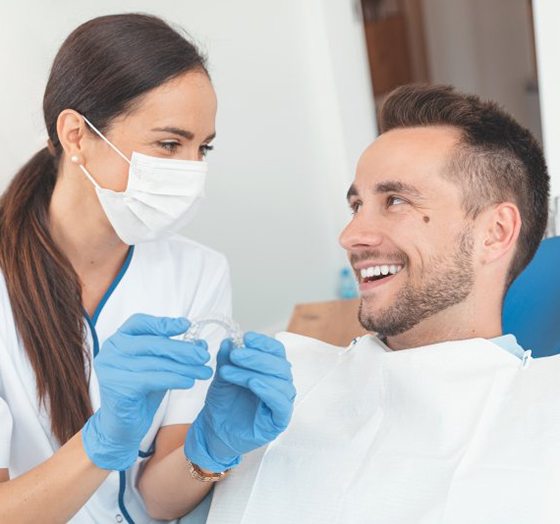 Invisalign offers a clearer way to create smiles and is designed to blend into your everyday life. Just as no two smiles are exactly the same, no two Invisalign treatments are alike, which means cost of Invisalign in Palm Harbor can vary widely from patient to patient. Fortunately, we'll be able to give you a personalized estimate during your consultation before you choose to begin treatment. Keep reading to learn more about the cost of Invisalign and how affordable your new smile could be!
Factors that Affect the Cost of Invisalign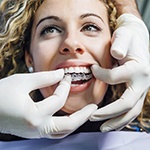 There are two main factors that we will look for during your consultation to craft your cost estimate:
Need for preliminary treatments: Before beginning an Invisalign treatment, it's essential that your mouth is free of oral health issues like gum disease or cavities. The cost of preliminary treatments to address these problems will naturally add to the final cost of your Invisalign.
Complexity of orthodontic issues: As you may suspect, the more complex your orthodontic problems, the more expensive your Invisalign treatment will be.
It's important to keep in mind that how well you stick to your treatment plan will also influence the final cost of your Invisalign treatment. If you don't wear your aligners often enough, if you don't practice good oral hygiene during treatment, or you lose or break your aligners frequently, you could increase both the time and length of your treatment.
Invisalign VS DIY Aligners: Which Costs More?
Mail-in aligners offer fast, convenient orthodontic treatment from the comfort of home. While this may sound tempting, you should be aware that these services can easily cost you far more time and money in the long run, and can even potentially move your teeth into the wrong positions!
Mail-in aligners offer very little oversight from a professional, despite what their marketing would have you believe. This means it will be up to you to ensure your impressions are taken currently and that your treatment plan stays on track. If you have questions or concerns during your treatment, you'll have to call the help line and wade through customer service to get the answers you need. Should an issue arise and go undetected, the aligners could move your teeth into the wrong places and leave your problems worse than when you started! Instead, visit Dr. Johnson for a personalized Invisalign treatment plan. Our team will be with you every step of the way to ensure your journey towards a new smile goes as smoothly and comfortably as possible.
Does Dental Insurance Cover Invisalign?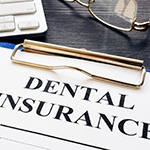 This is a complex question since every dental insurance plan offers different coverage, especially when it comes to orthodontics. Some plans cover orthodontics, some plans do not, and some policies cover traditional braces but not Invisalign. Our knowledgeable team will be happy to help you navigate the details of your coverage and ensure that your benefits are being maximized.
Options for Making Invisalign Affordable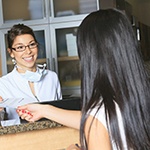 Are you uninsured? Are you dissatisfied with your insurance coverage? Your Invisalign treatment can still be affordable! In addition to accepting dental insurance, we offer financing options through CareCredit. One of these low- to no-interest payment plans will allow qualifying patients to break up the cost of their Invisalign treatment into smaller, more manageable monthly payments.
Invisalign FAQs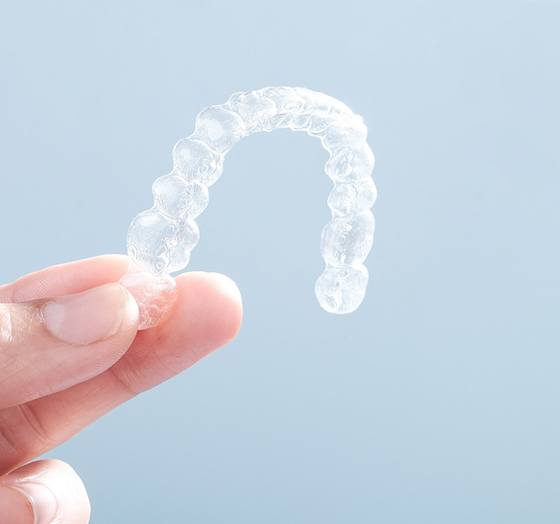 Several people want a straighter smile but are turned off by the idea of wearing metal wires and brackets. Luckily, Invisalign is a modern orthodontic treatment that discreetly and comfortably allows you to get the smile you've always wanted! Since the process is unique, it's completely normal to have questions before committing to treatment. For your convenience, Dr. Johnson has decided to answer some of the most common questions about Invisalign. If you'd prefer to speak with him directly, don't hesitate to reach out and make an appointment!
How Long Does Invisalign Take?
Most patients can expect to complete Invisalign in Palm Harbor within 12 to 18 months. However, many factors that contribute to the amount of time it takes to complete treatment. For instance, patients with mild cases of dental misalignment can finish their treatment in as little as six months. Those with more severe orthodontic issues may take up to 18 months. Although that may seem like a long time, it's still four months shorter than the average treatment with traditional metal braces! With Invisalign, you can speed up the process by regularly seeing Dr. Johnson and diligently following treatment instructions.
Can You Eat with Invisalign?
Since Invisalign clear aligners are removable, there are no dietary restrictions while undergoing treatment. All you have to do is take them out when it's time to eat! It's incredibly important that you avoid eating with the plastic trays in your mouth as doing so can damage them, causing cracks and stains. Plus, it puts unnecessary strain on your teeth. Make sure you remove the aligners before eating or drinking anything that's not water and store them in a safe place!
How Is Invisalign Made?
Invisalign clear aligners are made of a smooth plastic design, making them one of the most comfortable orthodontic treatment options. Dr. Johnson will use a high-tech digital impression system to provide the manufacturer with details of your smile so they can create your aligners. The entire set of plastic trays is made by an advanced 3D printing process. On average, it takes about three to four weeks to complete. We'll notify you once we receive them and let you know when they're ready for pickup.
Who Is a Good Candidate for Invisalign?
Although almost anyone is a good candidate for Invisalign in Palm Harbor, there are several factors to consider when deciding whether it's right for you. For instance, age is significant because the jaw and teeth are changing constantly from childhood to teenage years. Your commitment to treatment is another influential factor that will dictate candidacy. It's incredibly important that you wear clear aligners for at least 20 to 22 hours a day to ensure successful treatment. If you're young or less responsible, you may want to consider traditional metal braces since they're fixed to your teeth and are of lower maintenance.