Invisalign – Palm Harbor, FL
A Clearer Way to Create Smiles
For many adults and teens, the prospect of several months or even a couple of years wearing metal braces to work or school can be enough to discourage them from pursuing orthodontic treatment. With Invisalign, you will be able to maintain your current lifestyle and complete your treatment as discreetly as possible. Schedule a consultation with Dr. Johnson to discuss whether Invisalign is the best path to the beautiful smile that you deserve.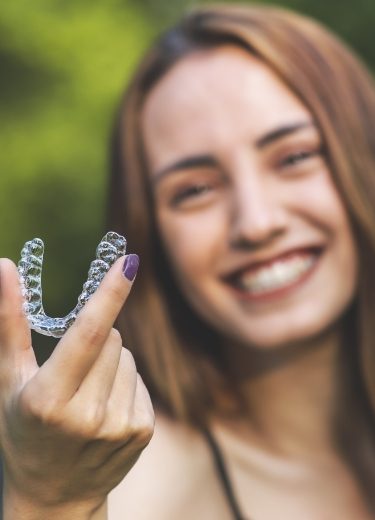 Why Choose Dr. Alex Johnson
for Invisalign?
Personalized Treatment for Teens and Adults
Holistic Orthodontic Philosophy
Orthodontist with 3 Decades of Experience
What is Invisalign?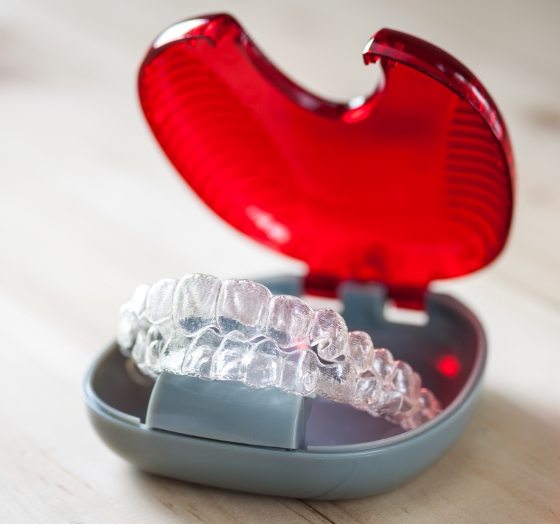 The Invisalign system uses the same basic method as traditional braces to adjust your smile: slowly and comfortably push the teeth into a better position. But instead of brackets and wires, a series of plastic aligners are used. Each aligner represents a different stage of the treatment plan. The plastic is so clear that no one will be able to tell that you are wearing them unless you tell them.
How Invisalign Works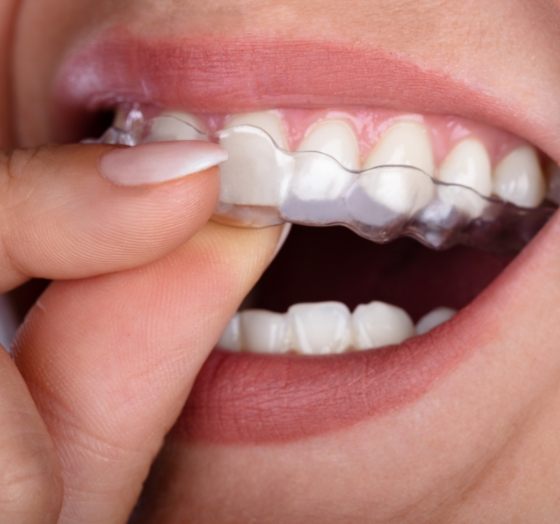 We'll take scans of your mouth so that the aligners can be customized to fit comfortably over your teeth and gums. Once the treatment begins, you'll wear each aligner for about two weeks at a time, taking them out only for meals and daily oral hygiene. You'll need to return to our office every six weeks or so; this lets us confirm that everything's on track. The average treatment will take around 12 to 18 months depending on the number of aligners needed.
Benefits of Invisalign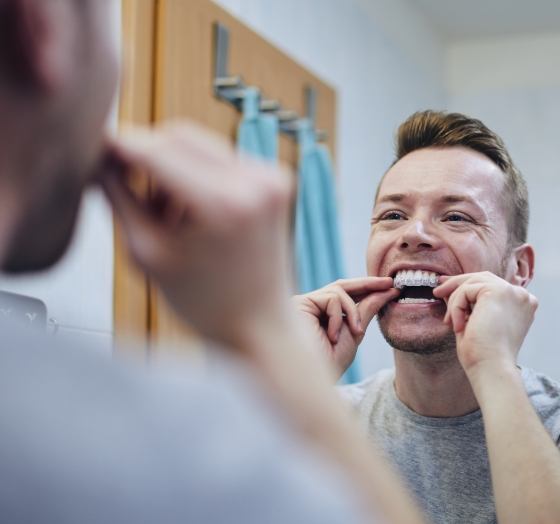 Invisalign is a much more image-friendly treatment compared to traditional orthodontics, allowing you to smile freely.
There are no diet restrictions; you simply remove the aligners whenever it's time to eat.
You'll be able to brush and floss without having to work around brackets and wires.
You'll spend less time at our practice, as there will be no uncomfortable adjustments to make.
Invisalign treatments tend to be completed in less time compared to traditional orthodontics.
How to Take Care of Invisalign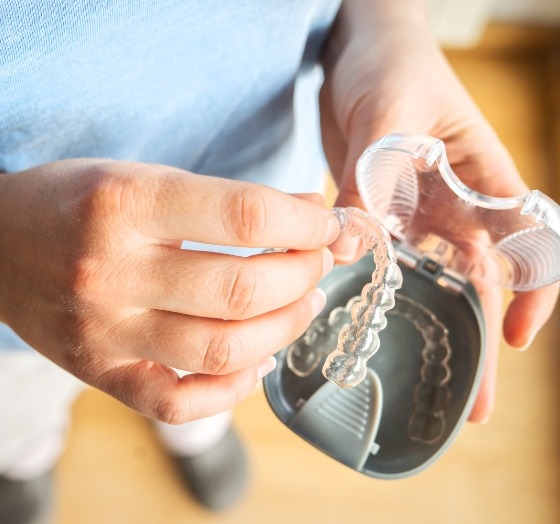 It's important to make sure that your Invisalign aligners stay clean. Make sure that you rinse with water every time you take the aligners out of your mouth to get rid of bacteria, saliva, and food particles that have built up on the teeth. Do not forget to regularly soak the aligners in a cleaning solution and brush them with a soft-bristled toothbrush. (Do not use toothpaste; it can end up scratching the plastic.)